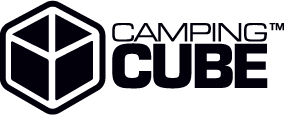 10' x 10' (3.0 m x 3.0 m)
The Camping Cube™ tent is a spacious and easy-to-set-up camping accessory product for you, your family, and next fun trip. Turn your existing E-Z UP® shelter into a camping haven, or build your own custom camping E-Z UP® shelter and Camping Cube™ setup from scratch.
This isn't your average tent. . . in literally seconds, not minutes, you can transform your E-Z UP® shelter into an entirely new space with standing-room capacity. So whether you're looking for shade or a complete night's rest safe from the elements, the Camping Cube™ and Instant Shelter® products have you covered.
Available for Angled-Leg or Straight-Leg Shelters
Oversize Entry Door
3 Windows
3 Power Pockets
Pet Portal
O-Ring Attachment Points
3 Storage Pouches
Heavy-Duty E-Z Zipper Pulls
Accessory Gear Bag
Footprint Entry Mat